ISM 2019 – Edel in hall 10.2, booth A065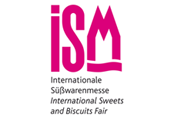 "Traditional candies to enjoy" - that is the motto of the appearance of Eduard Edel candy factory at the ISM 2018. In the spotlight thus are classics like the handmade Chocolate Fourée, Silky Almond bites and Raspberry. In addition, Edel presents some novelties also.

As an exciting expansion of the Edel Honey candy range, the new flavor "Ginger & Honey" will be presented. The fine hot taste of the ginger is combined in a perfect way with the noble sweetness of bee honey. With a share of 11% bee honey and the use of natural ginger extract high-quality ingredients are most important. In addition, Edel presents a modern candy interpretation of the well-known Austrian brand Kirstein's: Dr. Block Power Energy Candies. The candy developed together with Willi Kirstein, the grandson of the company founder, contains guarana, caffeine, taurine, herbal extracts and menthol. Thus, the candy combines three energy suppliers and also provides for a fresh feeling. Edel takes over the distribution of the product in Germany and presents the candy to the international audience at the fair from 27.-30.01.2019.

The booth of Eduard Edel GmbH with the traditional "Bavarian herbal hut" is located as in recent years in Hall 10.2, Aisle A, Booth no. 065.

With a company history of over 150 years, the Eduard Edel GmbH is proud to present its nostalgic, traditional sweets that emphasize the long history and many years of experience in production of high class candies.