Factory outlet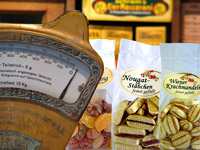 You are looking for candies for a very special price? Or a nice gift for your loved ones? Visit our factory outlet in Donauwörth!
We offer only first class products. You can choose from a very big variety of candies: sweet specialties, traditional candies, fruit candies, fizzy sticks or beneficial herbal candies. We have the right sweets for everyone! The candies are offered in 1 kg bags or in retail packages. Additionally we sell decorative candy and heart drums - the ideal gift idea!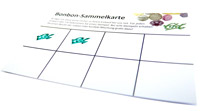 Brand new: The Edel loyalty card! For every purchase of more than 5 € you get a mark on your card. A full card is rewarded with a 350-g-bag of the "Edel Noble Confectionary Mix".
A visit in our shop is always worth it, as we offer different specialties according to the season, for example carnival candies, easter egg sweets, gifts for valentines day or christmas specialties.
Visit our factory outlet and regale your family and friends with sweet delectabilities from Edel.
Opening hours
Monday
7.30 - 16.00 Uhr
Tuesday
7.30 - 16.00 Uhr
Wednesday
7.30 - 16.00 Uhr
Thursday
7.30 - 16.00 Uhr
Friday
7.30 - 11.30 Uhr