Edel Bonbon – traditional candy manufacturing since 1864
Our philosophy
Obliged to noblesse – Eduard Edel stands for tradition and innovation. Our nearly 150-year old history is a stimulus for extraordinary sweets in line with ancient confectioner and crafts tradition. We are producing candy specialties of outstanding quality and always do our best to meet our customers requirements. We are very flexible concerning production on demand and are open to new trends and market developments – this is why our motto "creative, competent, customer-oriented" lives every day. At Edel we handle only selected ingredients and best raw materials.
Our tradition and history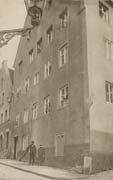 The confectionary handicraft in Donauwörth was first mentioned in the year 1751. In 1864 Franz Conrad Edel married into a confectioners family, took the shop at rent and finally founded his own company. At this time, production only fulfilled the local demand and included also gingerbread and other sweets.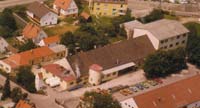 A harsh setback for the company was the air raid in april 1945, as the building was completely destroyed. But the former director Eduard Edel, who gave the company its name didn´t give up. In 1946/47 he built up the company on a new area. After the unexpected death of Eduard Edel in 1971, his son Robert took over the business. In the hard-fought sweets market, the company focused on the high art of traditional sweets manufacturing and succeeded – also in foreign markets. In 2001 Robert Edel died and bequeathed the company to loyal associates.

The new owners keep the company on the road to success and relie on traditional sweets as well as on special, customer-oriented productions and new, innovative products. With about 250 flavours, Edel offers a unique variety. Edel is one of the very few manufacturers, who still master the art of producing silky shining sweets. Edel focuses on high quality and natural ingredients. Despite machines, there is still a lot of handicraft, where the feeling of confectioners is needed. Edel wants to keep this tradition and sets itself apart from mass production. Besides new flavours and packagings, also new methods like organic or sugarfree production were introduced.